North of Otranto there is one of the most beautiful natural areas of Salento: the Alimini Lakes.
It is a protected oasis that extends for about 1000 hectares consisting of two stretches of water: Alimini Grande and Alimini Piccolo, absolute protagonists of the entire area.
Alimini Grande is fed largely by the waters that flow from the sea, and for this reason is particularly brackish, completely immersed in a thick pine forest with vegetation typical of the Mediterranean. On the north side you can see the characteristic swamp Traguano, from which flow many small springs that flow into the salt waters of the lake.
Alimini Piccolo, also called Fontanelle, is instead fed by numerous sources of fresh water and is much less deep than his brother, as it is not affected by the tides.
This area is ideal for lovers of botany, as you can admire species of plants that have become very rare, such as the Swamp Orchid and Water Chestnut.
But not only that: the fauna is many and active, and among the birds that frequent the area also include cranes and flamingos.
For this reason, it turns out to be an excellent area for birdwatchers.
Close to the lakes there is also a long stretch of beach.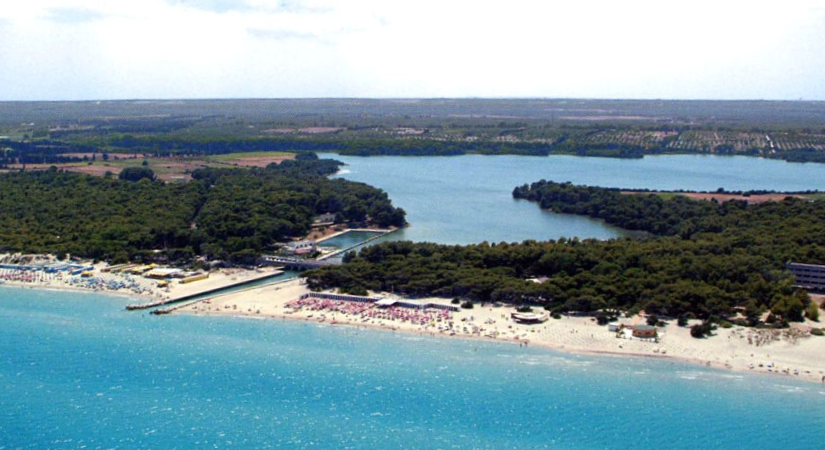 The coast near these lakes is very wide and characterized by the presence of fine white sand, which will put you in front of a scenario of oceanic paradise.
Here you can relax at the beautiful Alimini Beach, an area easy to reach, surrounded by a lush pine forest and silver dunes, where you can bring children.
Between this beach and Otranto there is also the famous Bay of the Turks, where, according to tradition, the Turkish soldiers landed and in 1480 put the city of Otranto to fire and sword.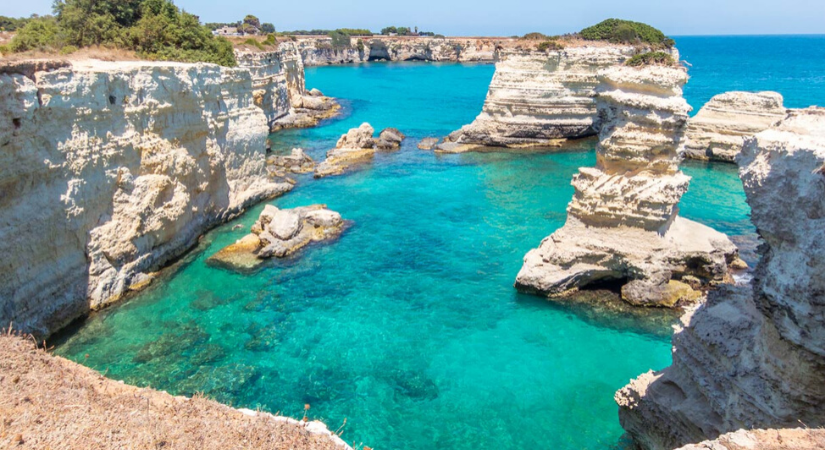 From our structure, you can enjoy a panoramic view of the Alimini Grande lake.